Photo by Alvan Nee
Here in North America, it's common for us to think animals and humans basically co-exist and have access to the resources we need to eat, stay healthy and obtain shelter. Unfortunately, that's not entirely the reality of the situation, especially for non-domesticated animals who often suffer daily from violence, cruelty and danger in the wild.
Luckily there are plenty of animal protection organizations fighting for animals rights, to abolish animal cruelty, and working towards implementing innovative solutions to extinction.
To show what kind of impact some of these amazing organizations are implementing, we've put together a list of trusted animal protection organizations across America.
These nonprofits below are all 4-star animal protection organizations labeled by Charity Navigator.
Allen County, located in Fort Wayne, Indiana, is a big small town charitable organization reducing harm and violent against animals. Due to the overcrowding of shelters in Northern Indiana and Northeast Ohio, Allen County SPCA aids with sheltering animals in need of forever homes, caring for them until an adoption is accessible. With no funding coming from the Government, Allen County SPCA survives solely on grants, donors and fundraising.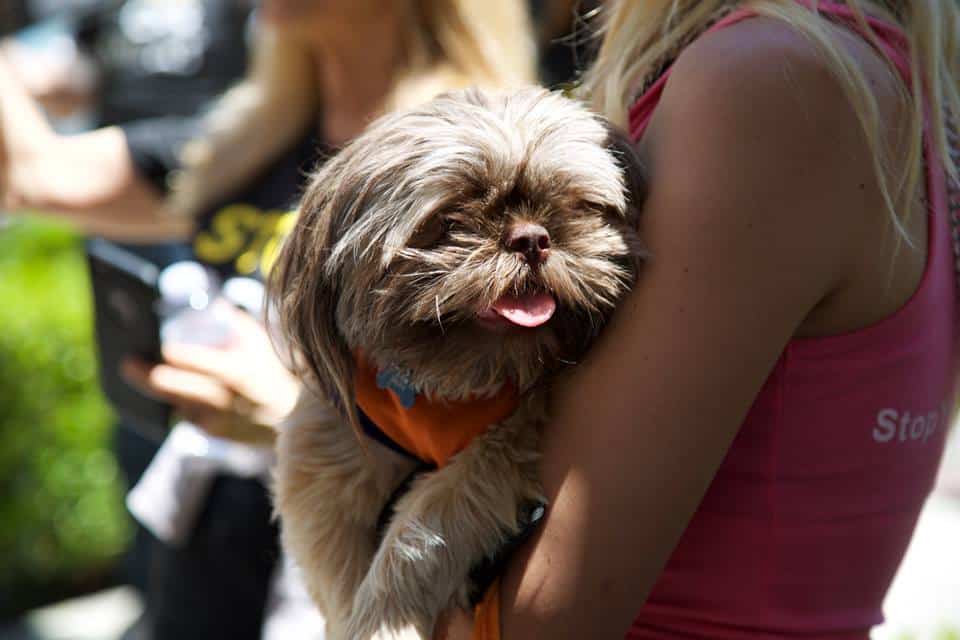 Last Chance for Animals is a Los Angeles-based animal protection organization with an aim of achieving animal rights. LCA opposes the use of animals for scientific curiosity, entertainment, clothing, and food. Founder, Chris DeRose, has been using his connection to media outlets for years to help spread awareness and advocate for animal rights, as well as lead various activities and campaigns through LCA. 100% of the organization's funding comes through contributions, with minimal expenses going to administration costs.
This Tennessee charity is protecting the majestic Bald Eagle, America's National Symbol, through environmental recovery and education programs. The American Eagle Foundation cares for over 80 non-releasable birds of prey, including 47 eagles, that play important roles in their education and breeding programs. They care for multiple orphaned and injured birds, and manage various rehabilitation programs to help them get back out to the wild.
Based in The Sunshine State of Florida, the Clearwater Marine Aquarium works to preserve marine life and environment through education, research, rescue, rehabilitation and release. The neighborhood aquarium is also quite the catch and acts as a diverse sea of creatures for Florida residents to visit and learn from.
Dedicated to protecting endangered species and preserving natural habitats, Wildlife Conservation Network stands as a leader in supporting innovative strategies to help animals thrive. Partnering with various animal protection organizations and community groups around the world to help develop solutions for human-wildlife coexistence, WCN is working towards a future where conservation and respect is a common goal for all generations.
This incredible animal protection organization is teaching inmates to raise and train service dogs for wounded war veterans and explosive-detection canines for law enforcement. The New York-based organization has puppies enter prison at eight weeks old, where they are well-loved and well-trained, helping inmates understand what it means to contribute to society rather than take from it. The dogs bring hope to their raisers and independence to those they serve once fully trained.
This Ohio-based animal protection organization is helping promote welfare of stray dogs and cats and nurture the human/animal bond. Since 1974, the Society for the Improvement of Conditions for Stray Animals' has been helping homeless, stray and unwanted pets find forever homes, and facilitates programing such as pet facilitated therapy, humane education, spay/neuter assistance, and dog obedience training classes.
A the nation's largest natural habitat refuge, The Elephant Sanctuary, based in Tennessee, acts as the nation's largest natural habitat refuge for endangered African and Asian elephants. This animal protection organization aims to raise public awareness of the needs of elephants in captivity, while providing care, herd companionship and a safe haven to captive elephants. Standing true in their ethos as a sanctuary, the organization is not open to the public but you can catch some stunning photos on their website!
Every year, the Michigan Anti-Cruelty Society investigates over 1500 complaints of animal cruelty. That is far too many. Based in Detroit, MACS aims to provide forever homes to every animal that enters their shelter, never turning any fur baby away. The organization also works to promote humane education and actively initiates affirmative legislative action for animal rights.
Related Post: MEET THE PET ORGANIZATION LEADING THE LARGEST NO-KILL CITY IN THE NATION