There are a number of special needs organizations that can help people with disabilities. These organizations provide resources and support for people with special needs, and their families.
They can help with everything from finding housing and employment, to getting the medical care and education that they need. In addition, special needs organizations can provide emotional support and guidance.
They can help people with disabilities navigate the often complicated process of getting the services and accommodations that they need. With the help of special needs organizations, people with disabilities can lead productive, fulfilling lives.
These special needs organizations do an exceptional job of developing and implementing programs that make our world better equipped to include all individuals and to prepare those individuals to better take on the world at their doorstep.
Blooming with Autism
At Blooming With Autism, children with autism receive attention from an early age from leaders in many unique types of therapy. Those include instances of gymnastics, karate, speech, and more.
Founder and President of Blooming With Autism, Jodi Davis, is empowered by the older of her two daughters who was diagnosed with autism at 20 months.
Her passion is to help families, "look at autism positively." Through exposure to a variety of therapy, more types and degrees of autism along the spectrum show improvement.
This 90 year old charity has forged paths for individuals with special needs and disabilities, especially autism, to better assimilate into their own communities across the country.
They provide a variety of unique and effective programs for early development, rehabilitation, and even job training which all contribute to the personal and professional success of their members.
Beyond their services to those with special needs, Easterseals provides training and education for families and caregivers so that any child born with a disability can better reach his/her full potential.
Adults with any mental or physical disability are welcomed at the Easterseals daytime care center where their recovery is monitored and rehabilitation is facilitated.

The vision for this nonprofit is "A world where limitation does not distinguish nor define." By offering developmental programs in things like music and farming, their members get to experience many normal activities where no disability can limit their participation.
Beyond recreation, members can receive assistance with healthcare and housing which ultimately leads them to greater independence.
Healthy living is the focus of this Colorado-based nonprofit organization. "HILLS" stands for Healthy Independent Leisure and Lifestyle. Their goal is to be a "catalyst for positive changes" for adults with developmental disabilities and traumatic brain injury.
Visitors are welcomed from around their base in Denver and also from around the country for those who are able to make the trip. The organization was inspired by the executive director's brother who has Down's Syndrome and struggles to make healthy lifestyle decisions.
With Denver as the backdrop, HILLS attendees can explore the beautiful surrounding while meeting new friends and developing healthy habits.

The focus of this organization is to help those with special needs to do fun activities beyond school and work. They offer engaging programs like specialized horseback riding and even some exposure to the arts! Legacy of Hope also provides date-night respite care for parents with special needs children.
The executive director of this organization, Julie Lyles Carr, is a mother to eight children. Two of her children have special needs, thus inspiring her formation of this nonprofit that offers resources to children and families affected by special needs in the Austin, TX area.
Only an organization as unique as Ventures Travel could solve an issue that is so often overlooked yet so obvious. Their services provide everyone who desires to travel the support team and safety accommodations that are necessary to make that a reality.
Individuals with disabilities are welcomed to use their services which promise to "enhance independence and self-esteem" while providing loads of fun and adventure for the travelers.
This wonderful nonprofit works tirelessly to provide a variety of pre-planned trips for travelers with special needs but they also provide accommodations for custom trips that aren't part of their list.
With over 30 years of expertise, Ventures Travel is well-equipped to make travel enjoyable for everyone furthering their motto that, "Trips are for the travelers."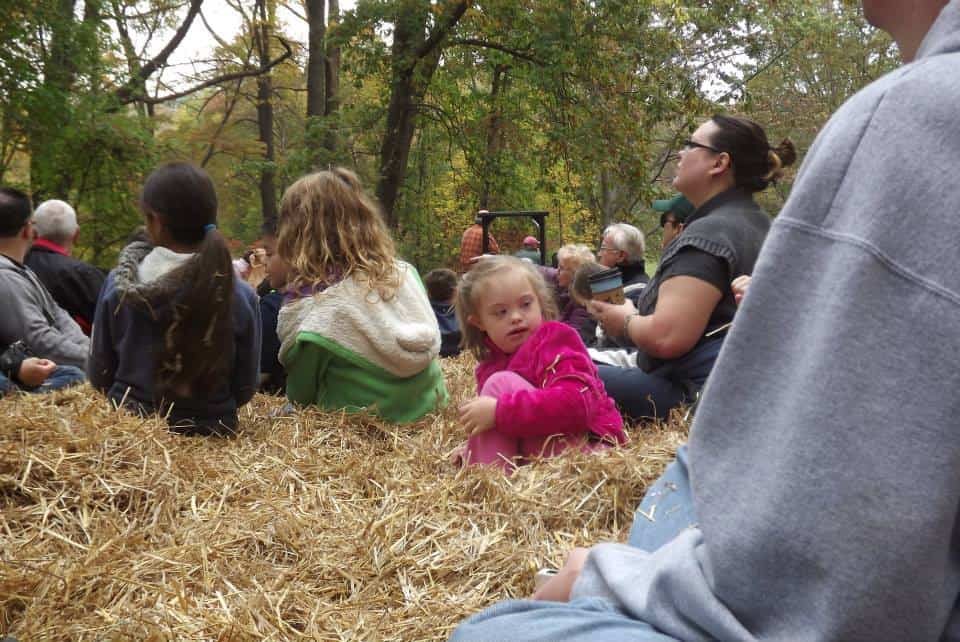 This charitable organization keeps family at the heart of their efforts. Since their early years as an agency for giving mothers a voice, The Arc Alliance has maintained a position as a resource for those with intellectual and developmental disabilities and of course, their families.
Throughout their time of service, volunteers with this organization have noted that the community has shattered the backwards of thinking of "having disabilities" and recognized that The Arc Alliance beneficiaries have many wonderful abilities.
Their programs address the need for advocacy for the rights of people with special needs as well as outpatient therapy and early intervention services for adolescents.
Advancing Opportunities has a mission to drive independent living for individuals with disabilities. All of their services are "person-centered." One especially unique service lends free assistive technology to adults that require some help with tasks like college assignments or recovering from memory loss.
Yet another incredible resource for adults with disabilities is their employment program that provides resume building and training on new tasks. Advancing Opportunities strives to be "one agency for all disabilities."
This renowned organization has made strides for individuals with autism everywhere. One major achievement of the group is their widespread education on the breadth of the autism spectrum disorder (ASD). Their ongoing goal is one to "provide a spectrum of solutions for tomorrow." Autism Speaks funds research that investigates the causes and possible interventions of ASD.
Their work lies at the intersections of government, science, and activism with all of their resources converging on an idea to change the world for those with ASD and those affected by the condition.
---
For more inspiring stories about organizations impacting the world check out our podcast.
The Charity Charge Show is hosted by our founder, Stephen Garten, The Charity Charge Show is a podcast featuring nonprofit and social impact leaders from across the country discussing social good, fundraising, innovating, and much more!