In Episode 96 of the Charity Charge Show, Stephen talks to Jeff Mazur, Executive Director of LaunchCode, whose mission is offering free tech education and job placement opportunities to bring new people from all backgrounds into the tech field and reshape the way employers think about hiring.
Stephen and Jeff Mazur talk about LaunchCode's impact on providing people with the skills to enter a career in tech, creating a sustainable revenue stream to facilitate growth within a nonprofit, and the importance of embracing a learning mindset.
Jeff Mazur is an experienced executive with a proven record of leading nonprofit organizations through growth and strategic change.
Presently heading LaunchCode, a high-impact workforce and economic development organization with an acute focus on helping regions flourish via technology education, civic partnership and corporate engagement.

Jeff Mazur on embracing a learning mindset:
What I've learned is that the longer I do this work, the less and less I know, and that that's actually a good thing that I should want to be true.
I want to be comfortable with not knowing as a leader, because as we do more, and as we grow, there are new things that I ultimately am responsible for making decisions about that are entirely unexplored in the prior history of the organization and my tenure with it.
So I don't know the answers to those new things but that's okay. Learning the answers and coming up with what we think as a team would be the best solutions is the highest order work that I can do in the organization.
That was honestly somewhat surprising to discover, because the assumption might be "Well, in the first year, you're going to find some things that you never did before.
In the second year, you're going to kind of get it down. Then the third or fourth or fifth year it's all old hat" And But I've found that not to be true.
If it were true, it would be a signal to me that I, and we as leaders, weren't pushing the organization to do enough new things or to change itself and evolve or figure out how to test the edges of the space that we work in.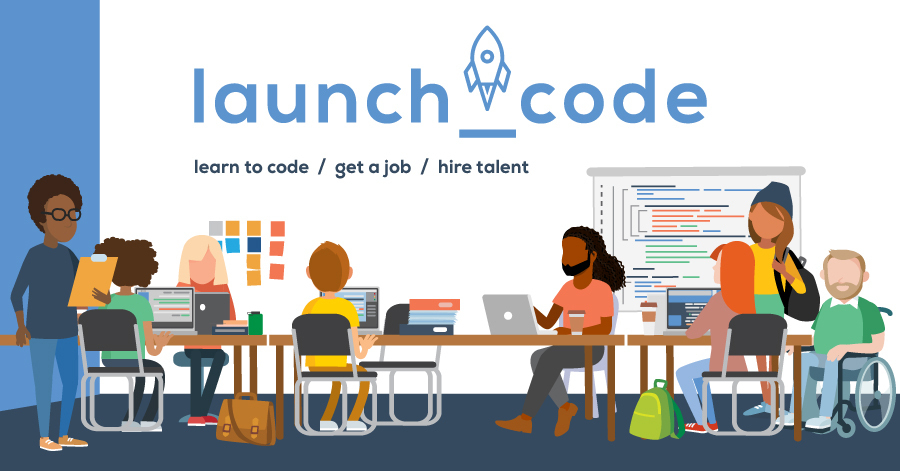 About Launchcode 
LaunchCode is a nonprofit organization that helps people learn to code and connect them with job opportunities. They offer free coding courses and events, as well as paid apprenticeships and internships with top companies.
The  goal and mission is to make sure that everyone has the opportunity to learn to code and find a great job in the tech industry.
How Launchcode Started
LaunchCode was founded in 2013 to help people with nontraditional backgrounds find fulfilling careers, and to help companies find new tech talent from all walks of life.
Millions of Americans are unemployed and many more are stuck in low-wage jobs and careers which leave them struggling to find livable salaries, employable skills, and a chance for advancement.
American businesses also have a problem — there just isn't enough traditional tech talent to match the growing demand.
Code.org reports nearly 500,000 open computing jobs nationwide, yet only around 60,000 computer science graduates entered the workforce last year.
Back in 2013, Square's Jim McKelvey founded LaunchCode to address these problems.
Jim had experienced the lack of talent firsthand while trying to build a development shop for his new company Square in his hometown of St. Louis, MO.
Eventually Jim moved Square to California for access to skilled workers, but knew there must be some way to connect the city's rising unemployment with its shortage of tech talent.
And so, LaunchCode was born.
Launchcode's Tech Talent Accelerator
Tech Talent Solutions LaunchCode is a Tech Talent Accelerator developing, upskilling and reskilling the next generation of technologists.
Skills-based hiring has been proven to outperform traditional hiring based on a list of conventional credentials on a resume.
Launchcode provides technology training, curriculum development, custom talent solutions and job placement services to fill your companies tech needs.
Tech Talent Accelerator Features
Talent Development – Launchcode recruits and trains driven candidates employers can't find in traditional talent pools.
Custom Training – Companies work with LaunchCode to upskill or reskill their talent and build workforce strategies.
Strategy Consulting – Launchcode develops solutions tailored to each company's individual needs and environment.
Talent Placement – The job placement services are flexible: direct hire, contract, or contract-to-hire apprenticeships.
Interested in listening to the full episode and hearing more from other nonprofits?