Check out our Charity Charge podcast to learn more about nonprofit software tools.
RallyUp
RallyUp turns fundraisers into show-stopping virtual experiences worthy of your cause. Digital fundraisers don't have to be dull. See participation rates soar with even more opportunities to interact than an in-person event.
RallyUp features:
Livestream video
Exclusive Live Activities
Peer-to-peer promotion
Raffles
Sweepstakes
Auctions
---
email automations
signup forms
marketing CRM
content studio
subject line helper
reports
---
You'll be amazed at how simple and effective online fundraising can be with Donately's donation software for nonprofits.
campaign landing pages
customize your own donation form
enable peer-to-peer fundraising
Integrate with your favorite web apps
---
Classy allows you to make the supporter journey more relevant, engaging, and intuitive. Meet supporters where they are and use the same technologies that people interact with every day.
Classy features:
donation websites
peer-to-peer fundraising
recurring giving
crowdfunding
virtual events
mobile auctions
event management
---
Bonfire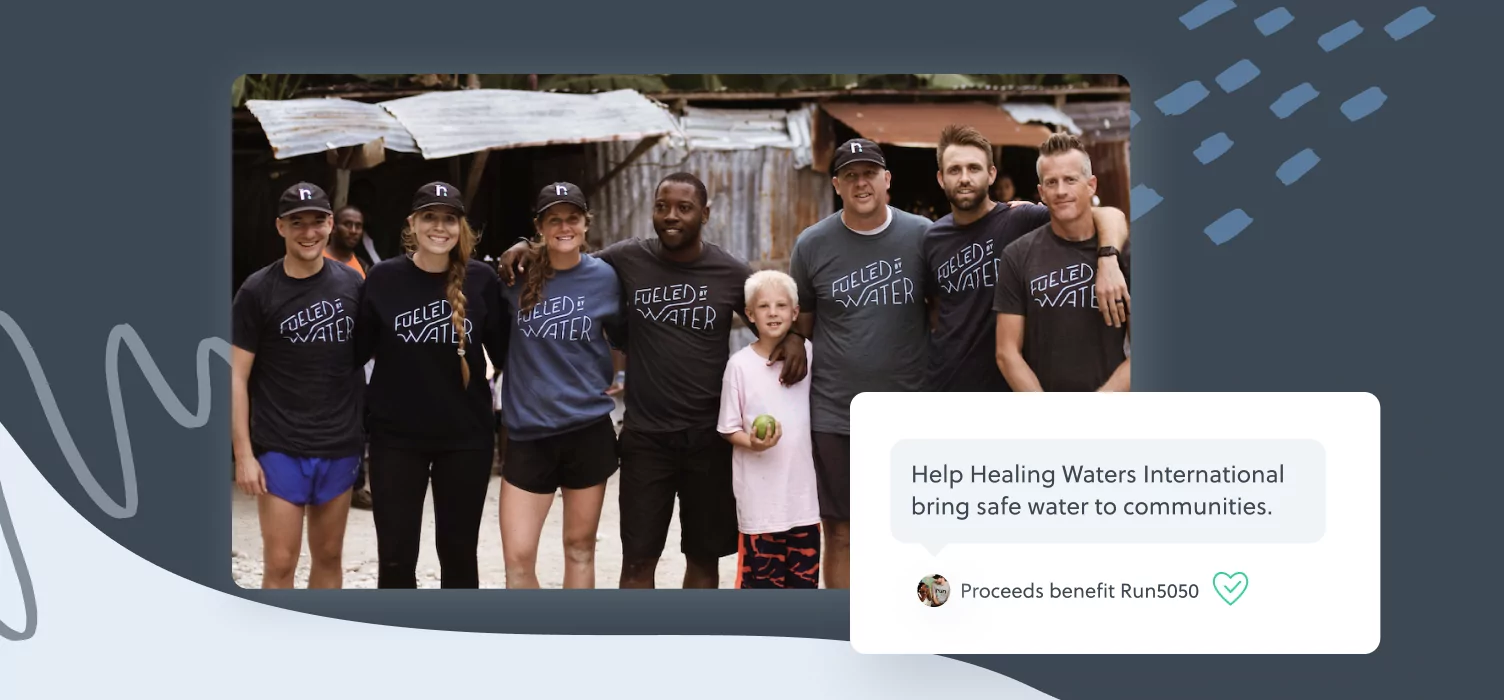 Bonfire is a t-shirt fundraising platform with a built-in fundraising option. The platform is easy for individuals as well as small nonprofits to use.
Stores make it super simple to showcase all of your customized products in one place so that your supporters can find their next favorite shirt faster. They're free to create and easy to tailor to your brand.
Bonfire features:
Reduced donation fees – Once your nonprofit is verified, all of your processing fees are reduced from 8% to 3.5%.
Verified nonprofit badge – A symbol of trust that lets your supporters know their money will directly benefit your organization.
Customizable organization profile pages  – Your nonprofit's home to tell your story, highlight active campaigns, and show off your fundraising stats.
Launch peer-to-peer event fundraisers – Enhance your organization's events by empowering your community to launch peer-to-peer t-shirt fundraisers on your behalf.
Send personalized thank you notes – Thank the supporters who launched campaigns on your behalf by sending them a thank you email from your Campaign Dashboard.
Receive direct payouts from Giving Campaigns – Supporters connect their campaigns to your nonprofit so all of the money they raise is sent directly to your organization.
---
Canva
Canva is a graphic design platform that allows users to create social media graphics, presentations, posters, and other visual content.
The design tool made with nonprofits in mind. Discover the easy way to create high-impact social media graphics and nonprofit marketing materials. Register now to get Canva's premium features for free.
Canva for Nonprofits has everything you need to create powerful marketing campaigns. Create social media posts, presentations, infographics, websites, reports, posters, flyers and signage.
Canva for Nonprofits features:
420,000+ templates
75 million+ images
3.5+ million graphic elements
3000+ fonts
Look professional with set and forget brand colors, fonts and logos
Turn one graphic into many with Magic Resize
Unlimited folders and 100GB storage for all your designs
Bring your creativity to life with animations and GIFs
---
Unsplash
Unsplash is a photo discovery platform for free to use, high-definition photos. it is a fantastic site to source professional, high-quality pictures for all your marketing and fundraising needs.
Unsplash is internet's source of freely usable images.
Unsplash was born from the pain we had in finding great, usable imagery. Today—millions of creators from around the world have downloaded over 4 billion Unsplash images to create presentations, artwork, mockups, and more. Find the perfect image
Unsplash integrates perfectly with Canva as well.
Unsplash features:
Developers/API
Unsplash Dataset
Unsplash for iOS
Apps & Plugins
---
Quire
| Quire is a project management tool that allows users to easily plan and organize tasks easily in a tree-like structure, where goals are achieved by breaking ideas down into doable tasks that are nested in a hierarchical list.
Quire is currently lifting the quota limits for nonprofits and Educational institutions' accounts and offers free demo sessions for any business during the COVID-19 pandemic.
---
CauseVox
| CauseVox is a digital fundraising application that enables fundraisers and marketers in the nonprofit industry to collect online and offline donations.
---
Vidyard
| Vidyard is an online video platform for business that allows you to increase leads, accelerate your pipeline and delight your customers. This hosting platform allows you to easily create and send personalized videos via email to your donors or anyone else you want to reach out to.
---
FreeConferenceCall
| FreeConferenceCall allows for free video conference calls with up to 1,000 participants. The screen sharing, recording and chat capabilities through these calls can be a great free tool for conducting webinars for your nonprofit.
---
UberConference
| UberConference offers a free conferencing system for up to 10 participants. This conference calling tool allows the callers to see the avatar of the participants on both mobile browsers and desktops.
---
Snowball Fundraising
| Snowball is a digital fundraising platform with secure giving tools and simplified crowdfunding functionalities. It lets you tap your supporters to provide and pledge gifts by themselves and encourage them to inspire the people in their network to fund your cause as well.
---
G-Suite
| G Suite for Nonprofits provides nonprofits with free access to G Suite Basic (Gmail, Docs, Calendar, and Hangouts Meet). It gives you a professional email, online storage, shared calendars, video meetings, instant messaging and more. It also includes Google Drive, which allows you to share, edit and leave comments or feedback within documents, spreadsheets, presentations, and other files.
---
Google Analytics
| Google Analytics is a web analytics service offered by Google that tracks and reports website traffic. It helps you need to better understand your customers and you can then use those business insights to take action and make improvements.
---
Google Alerts
| Google Alerts is a content change detection and notification service, offered by the search engine company Google. The service sends emails to the user when it finds new results—such as web pages, newspaper articles, blogs, or scientific research—that match the user's search term.