Check out our Charity Charge podcast to learn more about nonprofit software tools.
RallyUp
RallyUp turns fundraisers into show-stopping virtual experiences worthy of your cause. Digital fundraisers don't have to be dull. See participation rates soar with even more opportunities to interact than an in-person event.
RallyUp features:
Livestream video
Exclusive Live Activities
Peer-to-peer promotion
Raffles
Sweepstakes
Auctions
---
email automations
signup forms
marketing CRM
content studio
subject line helper
reports
---
You'll be amazed at how simple and effective online fundraising can be with Donately's donation software for nonprofits.
campaign landing pages
customize your own donation form
enable peer-to-peer fundraising
Integrate with your favorite web apps
---
Classy allows you to make the supporter journey more relevant, engaging, and intuitive. Meet supporters where they are and use the same technologies that people interact with every day.
Classy features:
donation websites
peer-to-peer fundraising
recurring giving
crowdfunding
virtual events
mobile auctions
event management
---
Bonfire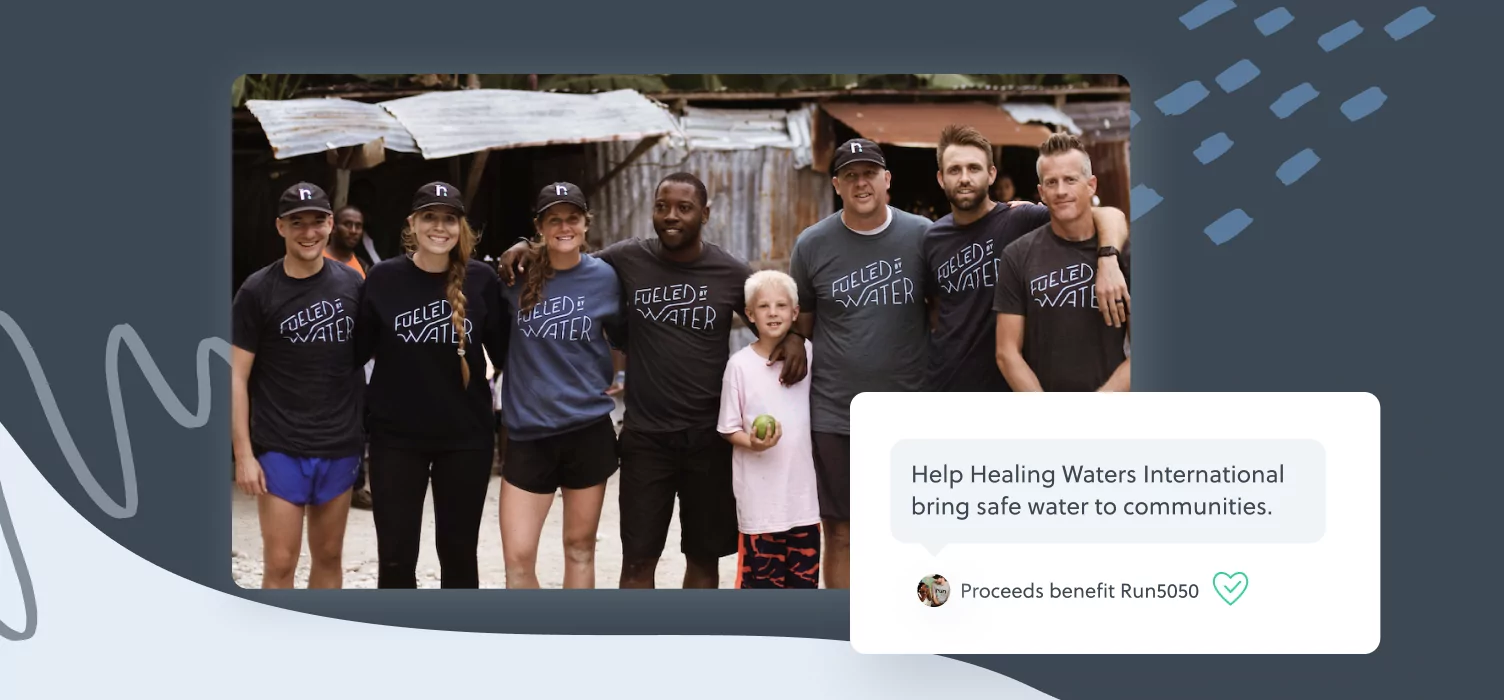 Bonfire is a t-shirt fundraising platform with a built-in fundraising option. The platform is easy for individuals as well as small nonprofits to use.
Stores make it super simple to showcase all of your customized products in one place so that your supporters can find their next favorite shirt faster. They're free to create and easy to tailor to your brand.
Bonfire features:
Reduced donation fees – Once your nonprofit is verified, all of your processing fees are reduced from 8% to 3.5%.
Verified nonprofit badge – A symbol of trust that lets your supporters know their money will directly benefit your organization.
Customizable organization profile pages  – Your nonprofit's home to tell your story, highlight active campaigns, and show off your fundraising stats.
Launch peer-to-peer event fundraisers – Enhance your organization's events by empowering your community to launch peer-to-peer t-shirt fundraisers on your behalf.
Send personalized thank you notes – Thank the supporters who launched campaigns on your behalf by sending them a thank you email from your Campaign Dashboard.
Receive direct payouts from Giving Campaigns – Supporters connect their campaigns to your nonprofit so all of the money they raise is sent directly to your organization.
---
Canva
Canva is a graphic design platform that allows users to create social media graphics, presentations, posters, and other visual content.
The design tool made with nonprofits in mind. Discover the easy way to create high-impact social media graphics and nonprofit marketing materials. Register now to get Canva's premium features for free.
Canva for Nonprofits has everything you need to create powerful marketing campaigns. Create social media posts, presentations, infographics, websites, reports, posters, flyers and signage.
Canva for Nonprofits features:
420,000+ templates
75 million+ images
3.5+ million graphic elements
3000+ fonts
Look professional with set and forget brand colors, fonts and logos
Turn one graphic into many with Magic Resize
Unlimited folders and 100GB storage for all your designs
Bring your creativity to life with animations and GIFs
---
Unsplash
Unsplash is a photo discovery platform for free to use, high-definition photos. it is a fantastic site to source professional, high-quality pictures for all your marketing and fundraising needs.
Unsplash is internet's source of freely usable images.
Unsplash was born from the pain we had in finding great, usable imagery. Today—millions of creators from around the world have downloaded over 4 billion Unsplash images to create presentations, artwork, mockups, and more. Find the perfect image
Unsplash integrates perfectly with Canva as well.
Unsplash features:
Developers/API
Unsplash Dataset
Unsplash for iOS
Apps & Plugins
---
CauseVox
Causevox is an online donation platform that makes it easy to collect donations and manage your fundraising campaign.
With Causevox, you can create a beautiful donation page in minutes, accept credit card and PayPal donations, and track your progress with real-time reporting.
Plus, Causevox offers powerful tools to help you engage your supporters and grow your base of donors.
With email marketing, social sharing, and volunteer management features, Causevox has everything you need to run a successful online fundraising campaign.
If you're looking for an easy-to-use online donation platform that will help you raise more money for your cause, Causevox is the perfect solution.
Causevox features:
Peer to Peer fundraising
Crowdfunding
Website Donations
Event Ticketing
Fundraising CRM
---
Vidyard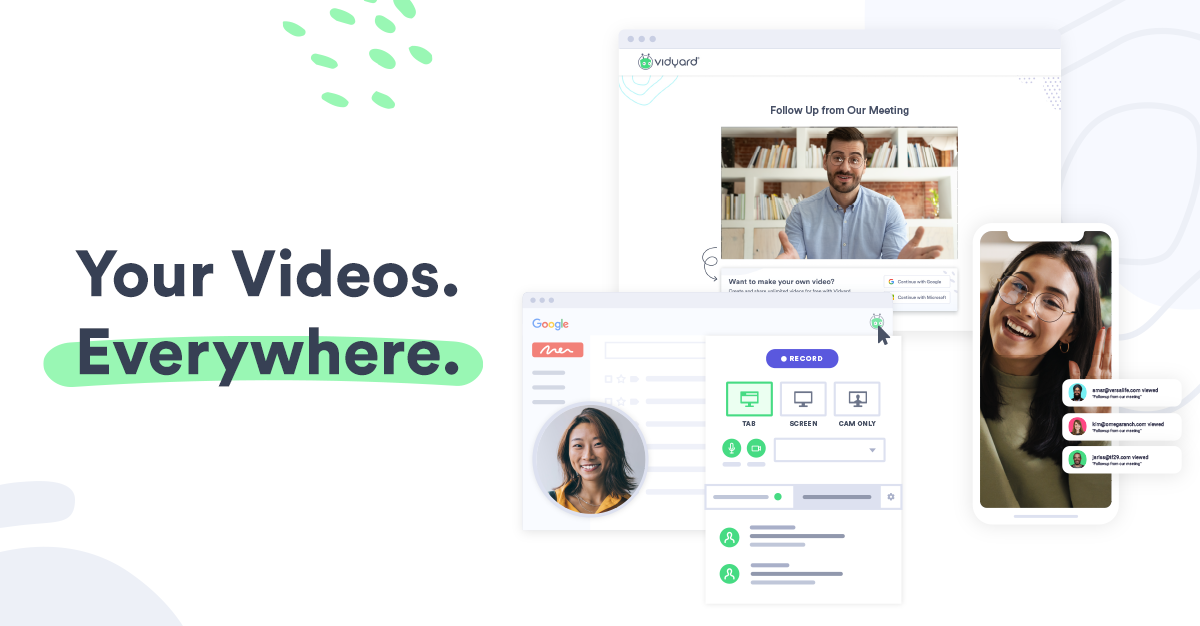 Vidyard is a video hosting platform that helps businesses drive more leads and close more deals by using the power of video.
Vidyard is the best video hosting platform for businesses because it helps you drive more leads and close more deals. With Vidyard, you can easily create and host engaging video content that will capture your audience's attention and get them to take action.
Plus, Vidyard provides powerful tools to help you track and measure your results so you can continue to improve your video marketing strategy.
If you're looking to use video to grow your business, then Vidyard is the perfect platform for you.
Vidyard features:
Record your screen or webcam—for free
Send videos by email, LinkedIn, and more
Track who watches so you can follow up right away
Upload unlimited videos to your library
Embed them on your website, blog, and landing pages
Deliver ad-free streaming video to anyone, anywhere
---
GiveForms – Powerful Fundraising for Nonprofits
GiveForms lets you seamlessly embed a form on your website, allowing visitors to donate using credit card, PayPal, Google Pay or bank transfers. With a focus on intuitive, human centered design, GiveForms goal is to help you increase your online donations.
The GiveForms mission is to build the best giving experience in order to maximize recurring donations, delight your donors, and grow your movement.
GiveForms features:
An On-Brand Experience – Impress from the start with a form that looks and feels like a natural extension of your brand and website.
Optimized for Any Device – Provide a beautiful experience for every donor on any device. Our forms are work perfectly on desktop, tablet, or mobile devices.
Seamlessly Embedded – On your website. Allow visitors to donate without being redirected away to complete their transaction.
Preset Donation – Amounts Set suggested donation amounts to give visitors a rough idea of what to give. Use tooltips to show the impact of each amount.
---
MailerLite
Take email marketing beyond the inbox with advanced tools made easy. Enjoy award-winning live 24/7 support along with all the features you need to succeed. Attract new people and turn them into loyal subscribers through websites, landing pages, pop-ups, and embedded forms.
Cast a wider net for a healthy flow of new customers and business growth. Build subscriber trust and boost engagement by using advanced email automation that results in highly targeted and personalized emails. The best part— automation setup is now a breeze.
MailerLite features:
Automation – Send perfectly-timed and targeted emails automatically. The anniversary of a date in field Birthday Grab your birthday discount
Email campaigns – Create engaging, dynamic emails in minutes with our intuitive drag & drop email editor
Track your results Monitor performance to find what works best for your business
Sell digital products Sell ebooks, downloads, or whatever else will help subscribers
Websites Build stunning websites on your own and let your business shine
Signup forms Grow your audience with highly-effective subscribe forms
---
Snowball Fundraising
Snowball is a digital fundraising platform with secure giving tools and simplified crowdfunding functionalities.
It lets you tap your supporters to provide and pledge gifts by themselves and encourage them to inspire the people in their network to fund your cause as well.
Snowball's ecosystem of smart fundraising tools is designed to help your nonprofit raise more money and decrease donor abandonment. You'll save time and streamline operations, too.
Your supporters will love how easy it is to donate and connect with your organization, whether they're at home, on their phones or at hybrid fundraising events.
And the easy-to-use, all-in-one fundraising platform simplifies nonprofits' day-to-day hustle.
---
Google Workplace for Nonprofits
Google Workplace for Nonprofits provides nonprofits with free access to Google Workplace Basic (Gmail, Docs, Calendar, and Hangouts Meet).
It gives you a professional email, online storage, shared calendars, video meetings, instant messaging and more.
It also includes Google Drive, which allows you to share, edit and leave comments or feedback within documents, spreadsheets, presentations, and other files.
Google Workplace for Nonprofits features:
Professional email addresses at your nonprofit's domain check
100 participant video meetings check
30 GB cloud storage per user check
Security and management controls check
---
Google Ad Grants
Reach more donors online with Google Ad Grants Attract donors, raise awareness for your organization, and recruit volunteers with in-kind advertising on Google Search.
You'll receive $10,000 USD of in-kind advertising from Google each month to create text-based ads, and get access to tools to help you build effective campaigns that can display on Google Search when people look for information related to your nonprofit.
---
YouTube Nonprofit Program
Engage your supporters using video with the YouTube Nonprofit Program Unlock the power of video storytelling, so you can reach a global audience and amplify your cause. Plus, make it easy for supporters to give with YouTube Giving features (currently available in the U.S.).
YouTube Nonprofit Program features
Link anywhere cards let you link supporters to any external URL
YouTube Giving features can help with fundraising and rallying supporters
Creator Academy offers lessons tailored to nonprofits